Extraordinary Reach And Results.
With such a valuable asset, the journey to "SOLD" can be emotional and mentally taxing. I will lead and guide you through the numerous strategic initiatives that must be addressed to pave the way to a successful sale—from digital marketing strategy, remodeling/upgrading, pricing, pre-market exposure, agent outreach, open houses, to many more.
Innovate Your Marketing
My marketing and selling strategy sets me apart from the rest. The journey to sell your home is 100% about YOU. I'm here to strategize and listen to your needs and goals so I can best help you achieve them! I 💖 guiding and advising our clients from day 1 until years after the closing day.
How To Sell Your Home Faster
Are you thinking about selling your home, or are you in the process of doing so? Learn what can you do to make sure you attract as many potential buyers as possible and increase your chances of making as much money as possible from the sale of your home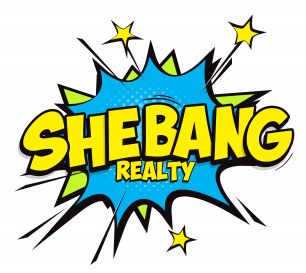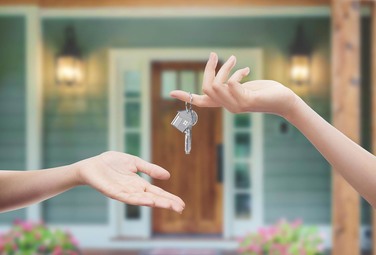 how to buy like a pro
Free Buyer's Guide
Comprehensive Real Estate
Buyer's Guide
Amazing Success Stories
"There is no one better to work with when it comes to finding a home in the Phoenix area. Mike and M
…
Read More
ichelle are amazing people. I was going about finding a house for the first time, all on my own, over 2,000 miles away from where I grew up and Shebang Realty Group made me feel like a long time friend from the second I met with them. They are prompt, thorough, readily available, welcoming and kind. I can praise these two people all day with adjectives. Aside from the aforementioned praise, they really are the whole Shebang. They have contacts and businesses with the same qualities that they live by ready to go. This means that they will practically hold your hand through the whole home buying process, and then some! Mike and Michelle had recommendations or referrals for any projects that my new home required. I want to say that I am not writing this review as a favor to Shebang Realty Group. This review comes from my deepest and most sincere thoughts about their business and their personalities. They helped me through a difficult part of my life and I could not have done it without them. They took me under their wing for this whole process and I am lucky to have met them when I did! Thank you Mike, Michelle and family! I will always be a loyal client and friend here in the greater Phoenix area!"
Read Less
How can we help you?
We can Design a Buying Game Plan (new or pre-owned home)
PRICE: FREE
We Can Help and Represent You to the New Home Builder. Please remember that the new home agent represents the Build NOT YOU. It Costs You Nothing to Use Us to Represent You.
PRICE: FREE
We can Design a Credit Action Game Plan
PRICE: FREE
We Help Military Members Transfer In and Out of Luke AFB, AZ All the Time and Are Happy To Help You too! We can Video Chat to go over the home buying process or video walkthrough a house you are interested in.
We Help people Relocate from all over the World and Help Retirees too!
PRICE: FREE
We Help and Work with Active Duty Military Members all over the world and Mike the co-owner is a 10 Year USAF Veteran.
PRICE: FREE
We Can Help You Navigate through the 1031 Process, Find a Home and Get it Rented Out. (If You are Selling Your Home and Desire to Purchase a Home in the Phoenix Metropolitan Area, please give us a Call and We Will Help You Navigate through the Entire Process)
PRICE: FREE
We Help Military Members Transfer In and Out of Luke AFB, AZ All the Time and Are Happy To Help You too! We can Video Chat to go over the home buying process or video walkthrough a house you are interested in.
PRICE: FREE
We have been Helping Sellers navigate through the sales process while going through a divocrce. Michelle and Mike have both been divorced and have Helped many people over the years navigate through the sales process. Please give us a call to discuss a day, time and place to meet. We are Here to Help and our conversation will be confidential.
PRICE: FREE
We can Help Design a Sales Game Plan
PRICE: FREE